The Beach is HOT!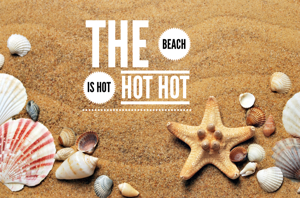 Coastal Living magazine says the hottest real estate markets are on the beach. Not a surprise, right? But having our own Beach and Bay area rank #4 of the Top 10 coastal areas? That's what I call big news!
The Tampa-St Petersburg-Clearwater metro area is sometimes referred to as "Tampa Bay" because of its proximity to Tampa Bay, on Florida's Gulf Coast. Across the globe, the average citizen may associate the Gulf Coast of Florida with one of those awesome cities -- Tampa, St Petersburg or Clearwater - but they might not recognize the names of the many smaller beach towns on the barrier islands of the area. That's a shame because they are quaint, sometimes quirky and definitely affordable!
Click the boxes below to see what's available right now.
Don't wait - the best deals sell quickly! Call or text (727) 599-5418 right away if you'd like to see any of the properties featured in the links above.
Make this your year - the year you finally buy the beach condo or cottage you've been dreaming about!
Positive comments are welcome (especially from relatives who do not owe me money) and will be posted on our website. Negative comments will be posted on my dartboard office wall.